Haven't got your VR legs yet? That's ok. We'll happily give you some tips on how to have the best chance of enjoying your time in VZfit.
VR motion sickness can be real drag. If you're ever feeling serious motion sickness while playing, take off your headset right away and take a break. Sure you'll miss out on a bit of fun, but the alternative is much worse. Here are some great options for preventing motion sickness you can take before your next VR adventure.
Point a Fan at Yourself
Going outside isn't always possible. That's what makes VZfit so great! If queasiness is an issue while playing, the cool sensation of wind blowing on your face can help a lot. That's why we recommend a good fan during your workouts with VZfit. A strong fan pointed in your direction while in headset helps many users who otherwise suffer from VR motion sickness.
Here are a few fan options available on Amazon.com. but search your local stores if these purchasing options don't work for you.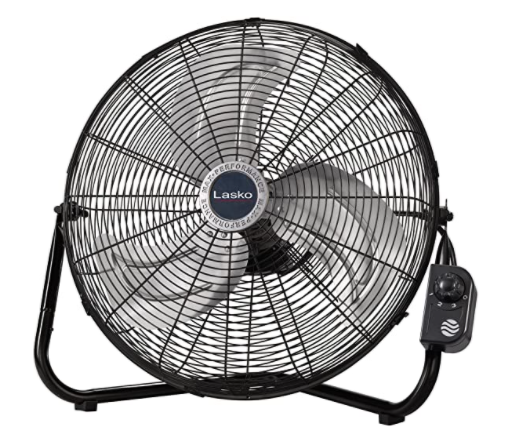 Lasko 20" high velocity quick mount fan provides a cooling breeze.
Amazon Basics 3-speed 11-inch fan improves air flow in small rooms for more comfortable workouts.
Eat Ginger Before Your Workout
Ginger? Really? Yes. Studies have shown that eating ginger an hour or so before a motion sickness trigger can, in fact, reduce symptoms just as well as anti-nausea medicine without as many side effects. Give it a shot. If it works for you, it's a great, natural way to ease your queasiness.
Try Anti-Nausea Medicine
If the natural path doesn't work for you, consider a more conventional approach. A healthy dose of Dramamine could do the trick. The biggest name in motion sickness medicine became that way for a reason. If you suffer from motion sickness, Dramamine can work for VR just as well as it does on the road.
There is also another medicinal options that is becoming increasingly accepted, legalized, and less controversial, and has been used for nausea suppression in cancer patients for years. Yes, we're talking about marijuana. The plant has some serious anti-nausea properties when consumed, so if it's legal in your area or you have a prescription, it could help you stay healthy and keep exercising in VR.
Wear an Anti-Nausea Wrist Band
Using principals from the practice of acupressure, anti-nausea wrist bands help to provide the same relief through the use of electric stimulation to recreate the same benefits. Brands like Sea-Band and Reliefband are some of the most well known in the space. Check them out for yet another solution if you are finding it hard to find your VR legs.
Use the Bike Option
Many new users will be using VZfit's standing mode. If going through the 50+ exercise routines offered in the standing mode proves nauseating for you, consider our stationary bike option. You'll need a stationary bike and, most likely, a sensor, but being seated during a virtual reality session can take out a lot of the motion based sensory impact since you're mostly just moving your head.