Need a little extra motivation? VZfit offers you a personal trainer to coach you through your adventures in riding! Remember, if you're catching up to the trainer too quickly or falling behind, adjust your difficulty on the top of the Heads Up Display.
To activate the Trainer, simply pause the game
and select the Trainer option.
From within the Trainer & Workouts Menu, toggle on the 'Ride with Trainer' button.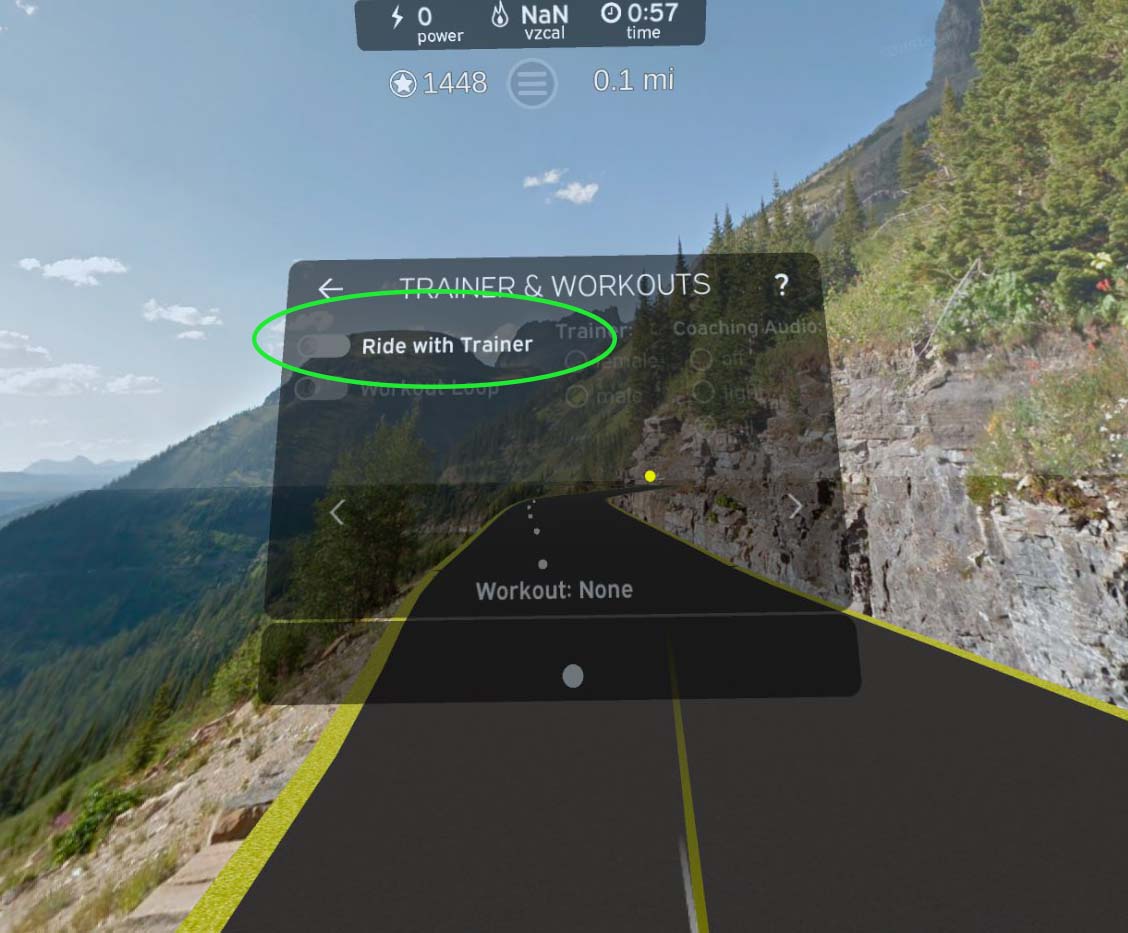 Once you've toggled the Ride with Trainer button, you'll see a host of options to select from.
Workout Loop - It's kind of what it sounds like. When activated, it will loop your workout so the trainer never stops giving you workouts sweat through as long as you're riding.
Trainer - Selects the gender of your trainer.
Coaching Audio - Here you can adjust just how often gives you feedback with their voice. You can change from Full to Light if you feel they're talking a bit too much, or just shut their voice OFF altogether and use the onscreen visual cues to dictate your workout.
Workout - Here you can select from various workouts for the trainer to coach you through.

Heart - for a cardio focused workout
HIIT - a High Intensity Interval Training for real go getters
Interval - High intensity workouts with relief periods interspersed
Touring - This will not give you a regiment but leave the trainer in the ride
Here is a video explaining the Trainer and Workouts as well.