You'll want to enable permissions in order to use Cycling mode in VZfit. If you've accidentally declined permissions during initial setup, you'll want to reenable them from the Oculus Home Screen.
Find VZfit in your apps tray and then press the three dots to the right side of the game image. From there you'll see Permissions. Dive in and enable the permissions so you can get sweating!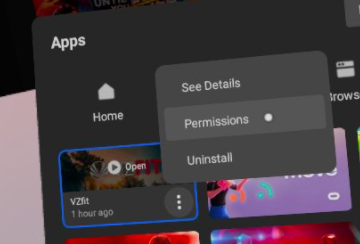 This video will also show the process.