What is Standing Mode?
Standing mode is a way to experience VZfit with just your body. The game will put you on an Exerboard, a futuristic gyro-board that can turn your exercise routine into traveling power. The board will travel down the road at a speed determined by the intensity of your workout. The intensity is determined by the speed and range of your motions as well as the difficulty setting you choose.
The difficulty setting can be adjusted at the top of your screen by pressing the up and down arrow buttons, with 1 being the easiest and 10 being the most difficult option. The lower the setting, the easier it will be to get the power reading up on the Exerboard.
You can see the amount of power reaching the Exerboard by looking at the Power Meter towards the front of the board.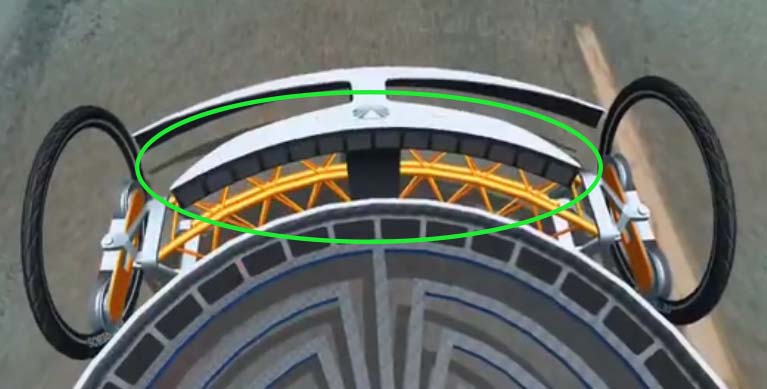 The lights on the Power Meter will change color based on how much power it's receiving. The pips on the meter will increasing and decrease incrementally, while the colors will change between three different stages.
Green: Low intensity
Yellow: Medium intensity
Orange: High intensity
Other settings while riding in standing mode can be found in these guides: